All-on-4® Treatment Concept: A Lower Cost Solution
Posted on 5/1/2017 by Dr. Franco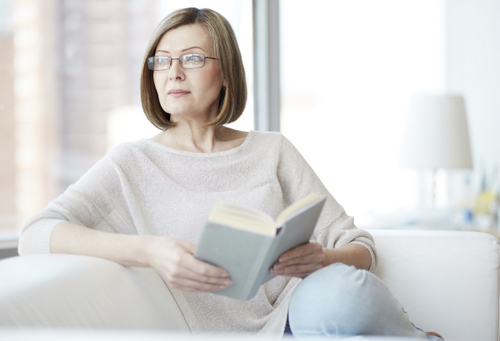 Many patients will tell us that they have loose dentures because it is affordable. What they may not realize is that loose dentures are a continuous low cost, making the overall cost quite expensive. Loose dentures are a long term costly appliance that is never comfortable. At BiteLock, Dr. Franco can surgically retain your dentures. It will be one lump sum of money that will provide you a considerably more comfortotable and functional mouth. You will never have to schedule appointments to have your denture device adjusted, you will never have to purchase adhesives or solutions to keep your dentures in at night, and you will never lose your denture. That's because your denture will work and feel like your own natural teeth. You will simply brush and floss them like you once did, and you never remove them, even while you sleep. Your dentures are permanently retained in your mouth. In the long term, the All-on-4® Treatment Concept is a lower cost solution.


The Mental, Physical, and Monetary Costs of Loose Dentures

Traditional loose dentures are very costly, they are costly to your pocketbook, your self confidence, and your body. People are too willing to allow severe damage to their bodies and self in order to save perceived monetary cost. What they may not realize is that the cost of traditional loose dentures can be quite high:

| | |
| --- | --- |
| • | Self Esteem: A reduction of self esteem is a common problem in patients who wear dentures. From worrying about dentures coming loose, clicking when they speak, or becoming painful as they rock back and forth, patients have reported socially pulling back after they receive their denture appliance. |
| • | Physical Changes: Without the root connection between teeth and jawbone, the patient will see a swift change of appearance in their facial appearance. The bone will pull in, reducing in size, and give patients the sunken, smaller appearance that we commonly associate with old age. |
| • | Monetary Costs: Getting removable dentures is the just the initial cost. Patients will be required to schedule frequent dental visits for adjustments as their jawbone naturally decreases in size from bone loss. They will also need to purchase adhesives, cleaners, and solutions for their denture device. If a denture is lost, new dentures will need to be purchased. |

The most frustrating part of all of these costs associated with traditional dentures is the fact that they were never a good solution to begin with. Traditional loose dentures only provide the most minimal ability to chew, and are known for their discomfort.


The Costs Associated with the All-on-4® Treatment Concept

The All-on-4® Treatment Concept can be costly, but is a one time expense, followed by increased comfort, function, and overall happiness. This system is designed to let you forget about your denture device. In a short time, you will feel like you have your natural teeth again. Your bone will better be able to maintain its overall health because we have provided four points of connection from your teeth to your jaw, allowing your chewing and jaw motion to stimulate the bone, keeping it healthy. Dr. Franco can show you how the All-on-4® Treatment Concept can improve your self confidence and happiness without asking you to continuously dip into your pocketbook.