BiteLock & Teeth-In-A-Day: Ready For Immediate Use
Posted on 5/1/2017 by Dr. Franco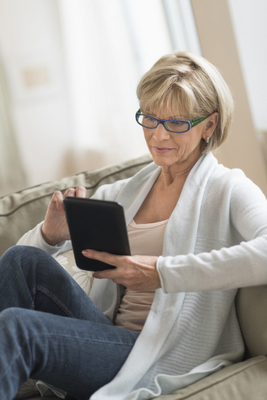 At BiteLock, we understand that life goes on. If you need oral surgery, planning it around your busy schedule and committing to a long term dental work plan can be incredibly difficult. Thankfully, if you need long term dental work, BiteLock's Teeth-In-A-Day procedure can get you an incredible new set of teeth in just one day! Just a couple of appointments and one day for your procedure and you will be back on your feet with a brand-new smile and the confidence to last you a lifetime. For more information, give us a call today!


What is BiteLock?

BiteLock is the name of our state of the art, cutting edge teeth-in-a-day denture system. For busy professionals, finding the time to come in for multiple appointments to get your confidence back can be incredibly inconvenient. However, our Teeth-In-A-Day technique can work wonders. This technique allows us to give you a new set of dentures in just one day. We will give you four to six implants, and connect your dentures to them. Your smile will be strong, stable, and radiant as ever.


Can I Use Them Right Away?

The same day that you leave the dental office, you can go back to eating your favorite foods and speaking with no difficulties. These teeth were specially designed to fit your mouth, made from the precise impressions we have taken. This system gives you a whole new smile to enjoy right away, and there are a lot of benefits to our new system. For example, as amazing as it is to be able to eat right away, doing so actually helps you in more ways than soothing a grumbly tummy.

Using implants rather than standard dentures allows you to keep your jaw healthy as ever, as the implants stimulate the bone as you eat. Regular dentures result in the opposite, bone loss. Besides that, implants provide you with a level of stability that cannot be achieved with traditional dentures. Traditional dentures utilize pastes or other forms of adhesives to keep them in your mouth. However, this is not always the most effective and can ultimately lead to shifting dentures, or could lead to them sliding back toward your throat causing unattractive gagging. Our implant based system is far more stable than any other standard denture. This gives you back your confidence as you can be sure that they will not slide an inch.

BiteLock gives it all to you in just one day. Eating, speaking, drinking, and everything else that you have been missing out on will all be yours once more, immediately after your procedure is finished. We take good care of our patients, and you will be no different. Our team is very capable and caring, and you can be sure that you are in the best possible hands. For any more information on how our product works or why you should consider BiteLock Teeth-in-a-Day dentures, give us a call today at (972) 594-7414.