BiteLock & Teeth-in-a-Day: Regain Your Full Smile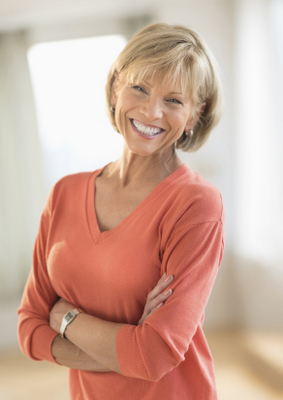 BiteLock knows just how important your smile is to you. Besides eating and speaking, it plays an important role in first impressions and business, and most busy professionals don't have time to take a few months to wait for tooth repairs. That's why our Teeth-in-a-Day system is a perfect solution. For more information on what we can do for you, call us anytime to get a consultation booked and all of your questions answered.


How Fast is BiteLock?

Our BiteLock and BiteLock 2 systems are both installed in just one day! After you come for your first consultation and diagnosis appointment, you come for impressions to be made to ensure that your dentures will be a perfect fit. Then, on installation day, we install all of your implants and your brand-new smile in just one day!


How Many Teeth are Replaced?

Our system differs slightly from standard implants which replace one or a small row of a couple of teeth (using a bridge). Instead, our system replaces all of your teeth with a brand new, custom fit permanent set of dentures. Forget about messy adhesives and pastes and unsightly denture slippage, and join us at BiteLock to get a brand new full smile you can feel confident about.


Benefits of a New Smile Through BiteLock

We can assure you that BiteLock will restore your full confidence in your smile. With straight, beautiful teeth, your smile will remain young and bright over the years with proper care. You will also be incredibly satisfied with the stability that comes with your permanent dentures. There is no hassle in removing them and cleaning them; you take care of them in much the same way you would any other implanted device.

They give you access to all of your favorite foods once again the same day that you get the procedure done, and there is no flavor loss to worry about either! Your new dentures won't slip and slide around in your mouth or cause you to gag whatsoever. You also do not need to worry about the false look that traditional dentures can give your smile.

Your new BiteLock smile will restore the confidence and youthful appearance of your face with a radiant and natural look. No one would be able to tell the difference! With BiteLock, you are on a fast track to healthy, strong, and natural looking teeth once again.

For any more information on how we can restore your full smile with BiteLock in just one day, give us a call at (972) 594-7414 and set up a consultation today! Our staff is knowledgeable and caring and will answer and questions you have and address any possible concerns you could raise.

We treat each case independently and will make sure that you are given the consideration and respect that you deserve. We want you to feel comfortable in our office and confident in your care. We can promise that no one will take care of you better than BiteLock.