Dealing With The Discomfort Of Dentures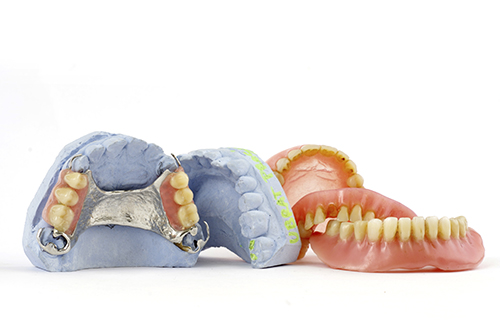 At BiteLock, we stress that our denture system is cutting edge and state of the art. Our implant based system eliminates any possible oral discomfort you may experience with traditional dentures and gets you back to eating your favorite foods in just one day! However, if you are currently stuck with standard dentures, here are a few tips on how to handle that discomfort. For more tips and advice, give us a call today, and our staff will help you solve your problems.


Why Aren't my Dentures Comfortable?

There can be any number of reasons why your dentures are uncomfortable. Many times, it is just stress caused by your dentures and irritation from wearing them for an extended period. Your gums are just plain worn out and sore, like from wearing shoes for too long. If your dentures are ill-fitting, this may also cause problems with rubbing or other such friction issues. Your gums could also be inflamed from a bacterial problem between your dentures and the gums.


Hints on How to Fix Denture Pain

Finding a solution for your pain has to come from whatever the source of the pain is. For this reason, it is best to talk to us first if your dentures are causing you pain so that we can diagnose whatever the problem is. For example, finding a solution for ill-fitting dentures won't help you if your problem is associated with an infection. However, once you know what the problem is, it is easier to find an answer.

If you are new to wearing dentures, you should be using some adhesive to keep them in place until the rest of your mouth adjusts and learns how to hold them in place for you. However, if worn for long periods of time, the adhesive can cause problems and occasionally pain, so be sure you are only wearing it when necessary and following the instructions that you are given in association with your particular adhesive.

Make sure that you are removing your dentures at least once a day and cleaning them thoroughly. Usually, people do this at night while they sleep, but that time is up to you. Also, be careful what you eat. If you are new to dentures, work your way back up to regular food, don't start there. Start with water and non-sticky foods and go from there. Be sure that you are eating primarily from the sides and back rather than the front teeth to keep your dentures stable.

There are a lot of different tips and techniques that you can undertake to keep your dentures healthy and strong and you pain-free as possible. BiteLock understands that finding solutions can be difficult, so we encourage you to come to us with any concerns that arise so that we can take care of you and make sure that you are happy and confident with your smile once again. For any questions, be sure to give us a call today at (972) 594-7414.