Dental Implants & Platelet Rich Fibrin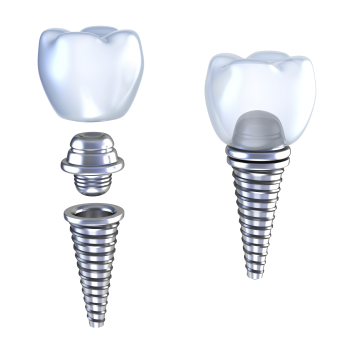 BiteLock is dedicated to your health and safety. We work to keep up with all of the scientific advancements within our field to cater to you with the best care that we possibly can. We keep up even to the molecular level! We find new ways to improve our procedures and your healing process day in and day out. We also take great pride in the exemplary care with which we treat our patients. If you have any questions about the new and amazing ways we can take care of you, give us a call today!


What is Platelet Rich Fibrin?

Platelet Rich Fibrin, or PRF, is a material that is being developed and used to promote the healing of wounds after or during a dental procedure. We get PRF from centrifuging your blood to get and keep your cells, which will promote healing within the wounds that we make when operating on your mouth. PRF tries to collect platelets and to release growth factors that are secreted by your immune system to heal other cells. These factors, called cytokines, are used and immediately destroyed when healing a wound. The fibrin matrix in PRF makes it better than PRP, or platelet rich plasma, its commonly used counterpart.


Advantages of PRF

It is much more cost-effective than its counterpart, and there is no biochemical handling of the blood. This makes it better and safer for you and our staff. Because it is your blood, other foreign agents are not required to make it work. It has a slower polymerization than PRP, and so it heals better and heals more quickly. PRF also helps support your immune system! This is a huge bonus that is often expressed, as some medications can act as inhibitors rather than helping your immune system. While on the subject, it also helps hemostasis, and so it promotes clotting. This minimizes any risk that could be associated with too much bleeding.


What Can It Help?

PRF can help during bone augmentation and after the extraction of a tooth as well. It promotes tissue regrowth, healing, prevents bleeding, and also promotes bone regrowth. When using PRF, it accelerates the time it takes for someone who needs a bone augmentation to be ready for their implant. It shortens the time span significantly.

BiteLock takes pride in taking the best possible care of you. We care deeply about your well-being and assure you that with us, you are in the best and most capable hands for whatever procedure you may need to have done. Bone grafting can be a scary necessity, but with us and our plethora of state of the art equipment, knowledge, and dedication, no one will get you through this stressful time more hassle and pain-free. We are dedicated to you! Give our friendly and outgoing staff a call today at (972) 594-7414 to set up your consultation to get your mouth back on the right track today!