Dental Implants & Platelet Rich Plasma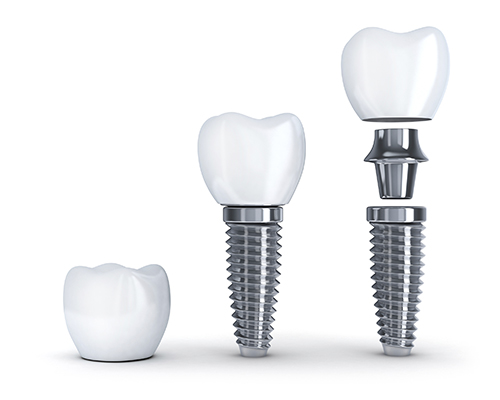 BiteLock is on the cutting edge of dental technology. We know what it takes to get a procedure done right the first time, and how to get the absolute best results. We are dedicated to you and your needs, and that includes not only the procedure itself but also the healing that goes along with it. Our dental staff is knowledgeable on everything it takes to get you in the best oral shape you've been in and to do it with as little hassle as possible. For more information on the methods we use to keep you in tip-top shape, give us a call today.


What is PRP?

PRP stands for Platelet Rich Plasma. PRP is a development in dentistry that is helping us help you in countless new ways. PRP allows us to help you heal in a way we weren't able to before. This plasma is made from centrifuging your blood and helps us to access growth factors that induce healing. This, when used in wounds, helps to induce tissue regeneration specifically. More than anything else, this helps us to treat our aging patients. This helps us to stop bleeding and to develop soft tissue and help with bone regeneration and maturation. PRP has been used as a coating material after implants, and it has given promising results in tissue growth after the surgery.


How Does it Help With Implants?

Studies have shown time and time again that coating the implant in platelet-rich plasma before inserting it into the jaw has worked wonders. The PRP sticks to the metal and can show biological activity between the implant and the bone and gums surrounding it. The results have been clear. PRP is highly effective when it comes to tissue regrowth and bone healing and regeneration. This new material can be used not only in implant surgeries but other oral surgeries as well and show equally promising results. However, implant surgery is unique in that it is the only surgery in which we can use PRP on its own rather than in collaboration with other materials to get the desired, or a similar, effect.

BiteLock is a leader in all things dental, from our Teeth-In-A-Day procedure to this. We take the newest scientific strides and utilize them to the best of our abilities. We can handle anything that you throw our way, and more. PRP is not a very commonly known material, but we work to make our office a comfortable environment for you, and this is a good way to do so. Minimizing discomfort and maximizing your healing potential in the least possible time is astounding and we work hard to do the best we can by you.

You are our number one priority, and this just gives us another way to say so. If you have any questions about PRP, or about how it could pertain to your upcoming procedure, don't hesitate to ask us. Just give us a call at (972) 594-7414 and you can talk with our experienced staff!