How Irregularly Spaced Teeth Are At Risk For Breaking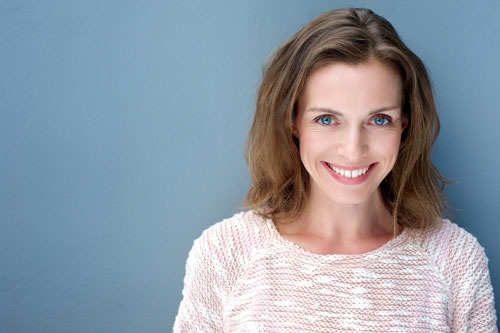 When we talk about maintaining great oral health, many dentists place a lot of emphasis upon proper oral hygiene and why you should take close care of your teeth. And while we are not suggesting that you do otherwise, at BiteLock, we also believe it is important to take a look at your teeth and understand whether or not your bite is properly aligned and provides the necessary support. In short, we want to focus on more than just cavities and how clean you are keeping your teeth. You should know that even if you take great care of your teeth, if they aren't spaced correctly, you might be at an increased risk of breakage.


Irregularly Spaced Teeth

It is not uncommon to have some teeth that are irregularly spaced. This is especially common if you have had a tooth extracted and did not get a replacement tooth in place to help prevent the drifting of the rest of your teeth. Even if you have had no teeth extracted at all you might have teeth that are not evenly spaced. It is not a failing on your part, but rather how some people's teeth naturally grow in. You should pay attention to your teeth and seek help should you realize that your teeth are unevenly spaced, to help maintain your oral health.


Uneven Bite

One of the main issues with irregularly spaced teeth is that they can create issues with your bite. When you bite down on something, your bite should be even. A bite with evenly spaced teeth results in even pressure being applied across all of your teeth, which helps even out the stress that your teeth take while eating or speaking. When your teeth are irregularly spaced, that distribution of force does not occur correctly. Instead, you have gaps that place more pressure on the surrounding teeth than is healthy. This can, in time, lead to significant wear and tear, and even breakage.

Think about it like this: if you fall, but land on most of your body, that force is not located in any one area. Instead, it spreads out over the surface of your body, weakening as it does so. Should you fall and land solely on your ankle or your hand, however, you are much more likely to encounter fractures or broken bones because all of that force was directed to one spot. The same is true of your teeth. When the pressure they experience is even, the teeth are fairly well protected. When that pressure is uneven and falls more on one tooth than another, you are at a far higher risk for having teeth break.

For more information about irregularly spaced teeth and how we can help you treat them, contact BiteLock today at (972) 594-7414! Our professionals can help you better understand the risks you are facing with unevenly spaced teeth as well as what kinds of options you have to correct the issue for good.