How Missing Teeth Change Your Life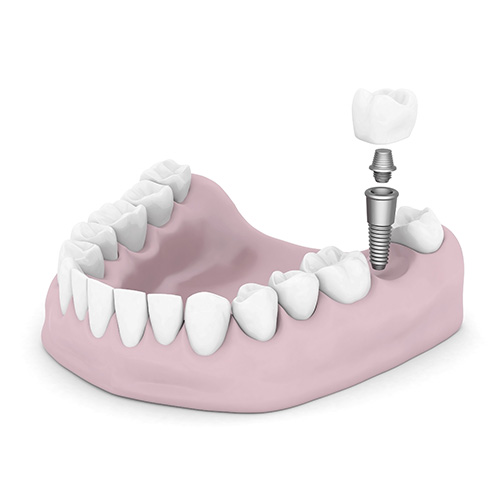 For many individuals, oral health is something of an afterthought. While many patients recognize that teeth are important to their daily lives, some of them underestimate just how important they are when it comes to leading a healthy and normal life. At BiteLock, we believe that our patients deserve to have functional as well as natural-looking smiles, regardless of whether or not their teeth are fully natural. The most important thing to keep in mind is that replacing your missing tooth as quickly as possible is important for your overall oral health, and will help maintain your remaining teeth.


Missing Teeth

If you have to have a tooth pulled, for any reason, you might find yourself struggling with the next step. Exactly where do you go from tooth extraction, and how can you be sure that you are making the best decision for your needs? First of all, you should understand that having missing teeth and neglecting to invest in replacement teeth can have a negative impact on your overall oral health. Additionally, at BiteLock, our professionals are experienced with the art of replacing natural teeth in a way that affords our patients the best quality of life possible. We can help, in other words, even if you aren't sure about the exact kind of restoration you believe would best suit your needs.


Uneven Bite

The fact of the matter is that missing teeth can negatively impact all of your remaining teeth if the resulting space after an extraction is allowed to stand. The rest of the teeth in your mouth, for example, might begin to drift without that tooth in place to keep them all together. That can affect your bite and lead to uneven pressure on your remaining teeth. This can, in turn, lead to teeth that experience more stress than is normal and could increase the risk of injury and wear and tear. This can send you into a miserable cycle of increasingly severe dental issues.


Bone and Tissue Loss

In addition to the above, missing a tooth has a big impact on the bone and tissue structures in your mouth. The gum and bone that held the extracted tooth in place might begin to break down without a tooth to support, which can lead to a weakened jaw. Losing tissue and bone might also cause significant "gaps" in your gum line, and you might be surprised at how much this can affect your appearance. Your cheeks might even experience unexpected sagging as a result.


Functionality

Finally, your teeth are important because they enable you to eat and speak clearly. Without them, you could find your ability to do these things is impeded. That is why you should invest in a functional replacement to help keep your quality of life as high as possible.

For more information about how missing teeth affect your life, contact us today at (972) 594-7414 and set up an appointment.