Regain Your Full Smile with the All-on-4® Treatment Concept
Posted on 5/1/2017 by Dr. Franco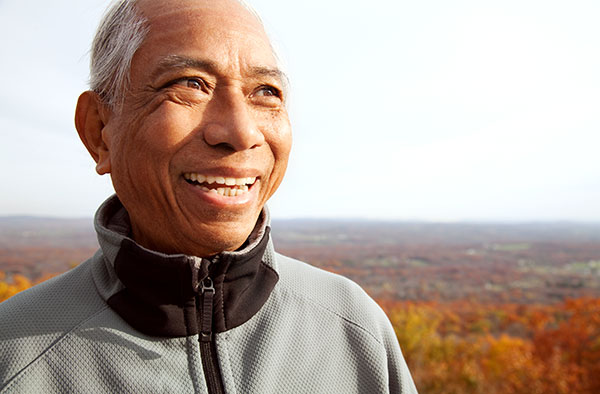 At BiteLock, our team, including oral surgeon Dr. Franco, wants to do more than provide you with the minimal function of dentures. We want to provide you with teeth that you can forget about, because they will feel and function like the natural teeth you once had. Dr. Franco can help you forget about your dentures by permanently retaining them in your mouth. No more slipping, no rocking, no sore spots. Your denture device is secured in your mouth, allowing you to chew the foods you once did, without the fear or embarrassment of teeth coming out.


Why Do I need to Replace Missing Teeth?

Replacing missing teeth has been a goal of people throughout history. Scientists are continuously discovering ancient human remains with various materials used to replace teeth, including shell, wood, stone, and metal. We have always recognized the importance of teeth, but it is only in the past century that real advancement in dental work has occurred. In the 1960's the development of placing titanium posts in the jawbone to serve as new tooth roots after a tooth has been lost, was born. The decades of research since supports how incredible this advancement was. In fact, dental implants are now considered the dental procedure with the highest level of success over any other dental restoration. Their success and lifespan beat the longevity of restorations using fillings, bridgework, root canals, and more.


How does the All-on-4® Treatment Concept work?

The All-on-4® Treatment Concept works with the assistance of four dental implants. Dr. Franco places these four titanium rods directly into your jawbone. We use titanium because it is biocompatible, it is also lightweight and strong. Surgeons use titanium for surgical repair all over the skeletal frame, including in the knees, shoulders, hips and more. Once placed, your body responds in an amazing way, it heals. Your bone is a living tissue, and as it heals, it heals around the post. This healing process is known as osseointegration, which in medical terminology means integrating with the bone. It is a natural occurrence: as your bone heals it will heal around the post, creating connections with it, essentially fusing the device to the bone. Once fully healed the titanium post is now a permanent part of your bone, fixed firmly in place. We use four of these posts to serve as anchors for your denture device. Dr. Franco anchors your denure device to these four posts.

The All-on-4® Treatment Concept will help you regain your smile, regain your peace of mind, and regain your self confidence. This system does more than allow you to chew, it allows you to forget that you once couldn't chew. Our staff at BiteLock are happy to meet with you, evaluate your needs and create a treatment plan that may include retaining your dentures with the All-on-4® Treatment Concept. Dr. Franco can show you how you can regain your smile.