The Benefits Of Dental Implants
Posted on 5/1/2017 by Dr. Franco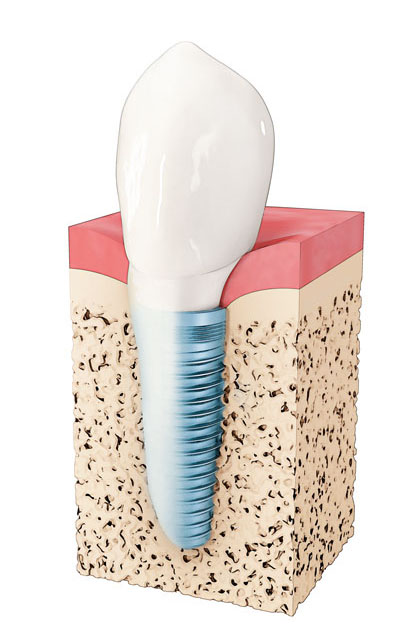 BiteLock offers the newest and best denture alternative. Utilizing dental implants rather than dealing with messy denture adhesive or the irritation that can come with removable bridges, we give you a permanent fix that gives you a youthful appearance and the ability to eat all of your favorite foods once again. When compared to other restorative options, dental implants offer many benefits, other than their permanence, which is a plus! For more information on implants and our new and state of the art denture system, give our wonderful and friendly staff a call today, and we would be more than happy to help!


Benefits of Implants

Dental Implants have a lot of benefits, some of them overlooked. These benefits exist no matter what procedure you undergo with an implant, but with our dentures even more so. First, cosmetically, implants can give you back your radiant, youthful smile! Implants can look and feel just like the natural tooth that you lost, so no one would even know! They are permanent, so there is no embarrassing removal or shifting. Just beautifully restored teeth! This, in turn, boosts your self-esteem wonderfully.

Your speech and eating can both be improved as well. Remember talking as a kid when you lost a tooth? It could be challenging and a little embarrassing too. Eating could also be tough. Though it may have been fun to use a straw when you lost your front tooth, and it just poked right in like a little window, as an adult, it's much more fun just to have your smile back. Having that tooth replaced can mean a world of difference, not only for that one tooth but the safety and stability of your other teeth as well. Implants are more comfortable than dentures or bridges, as both can cause problems if they don't quite stay still.

Implants, finally, are far more convenient than their removable counterparts. They stay in your mouth, so cleaning them is easier, and while you do have to take good care of them, the process is much easier and more natural than other solutions.


Are We Sure This Will Work?

Dental implants have been around for a long time, and dentists have a 98% success rate when it comes to installation and retention. If you are not an eligible candidate, we will find an alternative solution to make sure that you are comfortable and happy with your new smile, but please know that implants are not the best solution for everyone.

Our staff has years of experience installing implants and can assure you that no one will take better care of you than the dentists here at BiteLock. We are expertly trained and have seen such a variety of patients that we can handle anything you throw our way. Our new and improved denture system is the best, and we are sure that you will agree. A permanent solution is always better than ill-fitting standard dentures, right? For more information about our services, don't hesitate to call us at (972) 594-7414 today!