The Dental Implant Procedure
Posted on 5/1/2017 by Dr. Franco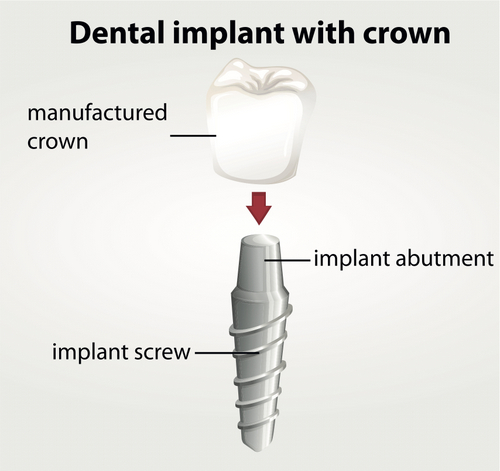 Dental implants are commonplace, and yet it seems as though many don't know very much about them. Here at BiteLock, we want to help change that! Our denture system uses the highest quality dental implants, and we want to make sure you know what is going to happen if you choose to partake in such a fantastic technological advancement. Be sure to know, our team is comprised of only the most expert of dentists and oral surgeons, and no one will take better care of you than we will. If you have any questions about implants or how our dental system works, be sure to give us a call today and we can set up a consultation at your earliest convenience!


How Do We Install Dental Implants?

For our system, specifically, we will install anywhere from four to six implants to hold our denture system in place permanently. This involves a relatively simple surgery, and we will do all of the implants within the same visit. After the damaged teeth are removed, we will prepare your jaw. In some instances, this can involve bone grafting if your jawbone is too soft or too thin. At that point, a bit of bone (likely from elsewhere in your jaw, upper or lower) is taken and transplanted to the site of weakness, so to speak. From that point, you may need to wait several months for the bone to grow, and to heal. When our dentists deem you ready, though, we can proceed with the process.

We will then cut into your gums enough to expose the bone. After drilling holes in the bone, the implant is installed, acting in much the same way as the root of a natural tooth. Our implants are made from titanium, and we will use the same process as many times as we need to for your denture system. You are under an anesthetic while the procedure is taking place, and while you may have some discomfort in the days directly following the installation of your new smile, it will be minimal. Our patients tend to be pain-free and incredibly satisfied with their implants after they finish their procedure.


Is There an Implant for Each Tooth?

While some implants get crowns or individual teeth for each implant, our denture system utilizes four to six posts and will use them to hold down the entire set of dentures. This gets rid of any need for messy and annoying denture glue or adhesive, and means that it won't move or shift at all. This means no discomfort over time, and no unattractive gagging if they slide.

Our team has had years of experience working with implants on their own and within our exemplary, state of the art system. We at BiteLock hold ourselves to a much higher standard and take pride in our work. Our caring staff will make sure you are as comfortable as possible, every step of the way. If you are interested in a permanent set of dentures, give us a call today at (972) 594-7414 to see if you are a perfect candidate!