The Potential Infection of Chipped Teeth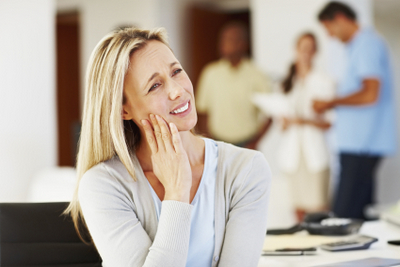 The importance of taking good care of your teeth is not one that is often underemphasized. Indeed, most of us learn from a young age that brushing our teeth at least twice a day and flossing every day are vital parts of a comprehensive oral care routine. With that said, less information is often given out about what to do should you end up with a broken or chipped tooth, and how not treating it could affect your health. With that in mind, BiteLock would like to remind you that ensuring your teeth are in good shape is vital for your overall health!


Chipped Teeth

Despite our best efforts, sometimes teeth become chipped. This is often the result of an accident of some sort that placed unexpectedly harsh pressure upon the tooth in question. Falling and hitting your face on the ground or another object, for example, can leave your teeth chipped as a result. The same can be said about things like car accidents or sports accidents. Anything that exerts a lot of pressure upon your teeth could be bad for their overall health. Regardless of the reason, should you end up with a chipped tooth, it is important that you see us right away. That is true even if the chip doesn't look bad to you.


Infection

Sometimes we forget about this because our teeth seem so hardy, but inside each of your teeth is something known as pulp. This pulp is comprised of nerves and blood vessels that work to essentially keep a connection between your teeth and your body. Sometimes chips that seem fairly superficial can actually reach all the way to the pulp of your tooth. Without care, that pulp will become infected. Not only will that infection harm the tooth in question, but it can also be transmitted throughout the rest of your body. Any bacteria that is constantly being spread into your body can create issues for your health, and the bacteria that results from tooth infection is no exception.


Treatment

Instead of allowing your chipped tooth to remain in peril, it is important that you get it looked at as quickly as possible to avoid serious damage. Once you contact us, we can get you in promptly and take a look at the chip in question and determine what kind of treatment needs to be done. At this point, we can figure out if the pulp of your tooth seems to be affected by the chip or not. If not, then we can move into restoring the tooth and covering up the chip so that your bite is not affected and the rest of your teeth do not experience increased force while you eat. If it has been affected, we can start treating the issue now to get you started on the road to recovery.

For more information about chipped teeth and how they can affect your health, contact BiteLock today at (972) 594-7414.