The Teeth-in-a-Day Procedure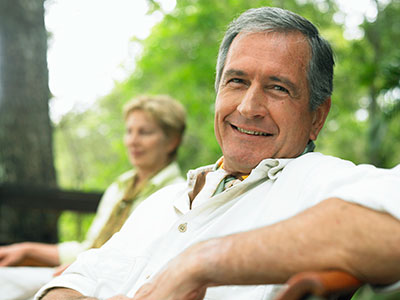 BiteLock takes pride in our highly-advanced system of dentures, a permanent solution to your problems. Our Teeth-In-A-Day system guarantees that you will retain your bright, youthful appearance with our natural looking dentures that you can take care of like they were your teeth. It allows you so much more freedom than you could have with standard dentures, and we can take care of it all in just one day! For more information about our fantastic dentistry advancements, give us a call today, and we will answer any and all of your questions!


What is Teeth-in-a-Day?

Teeth-In-A-Day implant based dentures are surgically placed in your jaw. They are permanent replacement teeth that can last you a lifetime if properly taken care of. We take pride in our ability to give you back all of your favorite foods along with the comfortability that comes with natural teeth, rather than standard dentures that may shift throughout the day and just be uncomfortable.


How Does It Work?

Teeth-In-A-Day uses four to six implants and installs them into your jaw via surgery. The titanium posts bond with your jawbone and act as the roots of your artificial teeth. Then, those implants support the dentures which are screwed into the implants. The dentures are permanent implants that don't have to be removed to be cleaned or repaired like ordinary dentures.


What are the Benefits of Teeth-In-A-Day?

First off, you get new teeth in just one day! After your consultation and your final checkup, you get your implants installed and a wonderful set of temporary teeth. These teeth, though temporary, will show you a significant difference between standard dentures and permanent dentures. Then, when you are all healed up and ready, you get your brand-new teeth! Then, you're set for life! Some other benefits include how natural Teeth-in-a-Day looks compared to your old standard dentures.

Because they are implanted, there is no uncomfortable shifting or embarrassing gagging. There is also no yucky paste or adhesive to use. Teeth-In-A-Day allows you to taste everything and eat anything you want, whereas standard dentures leave your taste buds lacking and your options limited. Our new options will also give you an incredible self-esteem boost as you can look in the mirror and see youth and brilliance staring back at you in a way you may never have thought possible again.

As you can see, our Teeth-In-A-Day system is exemplary. BiteLock takes out the guess work and the waiting when it comes to that smile you know you've always wanted, or that you have missed so dearly. We can guarantee you are in the best possible hands and will take excellent care of you while you are working with us. We care deeply about your well-being and want you happy, healthy, and confident when you leave our offices. For any questions or concerns, give BiteLock a call today at (972) 594-7414 for a consultation or an appointment with our wonderful team!