Wearing Dentures: How to Eat All Foods Again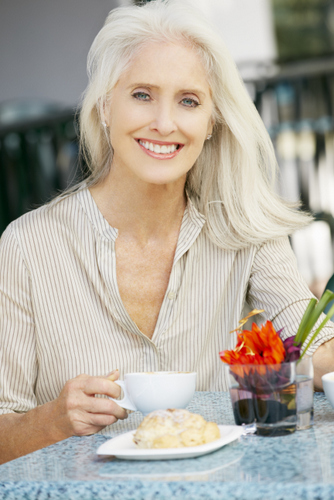 At BiteLock, we pride ourselves on our BiteLock system giving you full oral mobility once again, including eating all of your favorite foods that may have been limited before with traditional dentures. However, obviously, not everyone can utilize this incredible technological advancement. If you have traditional dentures but still wish to eat all of your favorite foods once more, here is a guide to get you going. If you have more questions for us, do not hesitate to call today and we will do anything we can to help you out.


Change How You Cook

One thing you will notice as you get used to dentures again is that you will have experienced some flavor loss. You will not get the full effect of your favorite foods anymore and may not be as sensitive to certain foods as you were before. You may have to change up how you season or cook your foods so that you can taste them in a way that is similar to when you got your dentures.


Adjusting How You Eat

Though your dentures look similar to natural teeth, they have some significant differences which can make it a lot different when it comes to eating. For example, you should not eat with your front teeth, using the back gives you a lot more stability. Cutting your food into small pieces and eating them in the back will help you a lot and will minimize discomfort while your mouth adjusts to your new appliance.

Chewing more slowly is also important so that your teeth do not clash together or potentially crack. If you do find yourself having to bite down on something, it is best to use your canines, rather than the front. Biting with the front will cause your dentures to become unstable and will result in pain if it happens often.


Taking Care of Your Dentures

When eating, it is always important to take the best possible care of your dentures to keep them capable of upholding your diet. For example, sticky and very hard foods can damage your dentures, so it is best to avoid them. Avoiding hot foods and foods with sharp pieces can also benefit you and your new smile.

Be sure to remove your dentures daily and brush them thoroughly, dislodging any food that has become trapped or could cause bacteria to collect. It is just as important to do with false teeth as it is with natural teeth. Make sure you also soak your dentures in a denture cleaning solution as well to keep them healthy and moist.

BiteLock is here to help with all of your denture needs, whether you can utilize our implant denture system or not. Our team of friendly and intelligent experts will help you to develop the best possible denture care routine as well as to guide you in how and what to eat to best take care of your dentures. You want them to last a long time, and we are here to help, so give us a call today at (972) 594-7414 with any questions you have!